We are beyond excited to partner with Addy Collett as one of our founding instructors!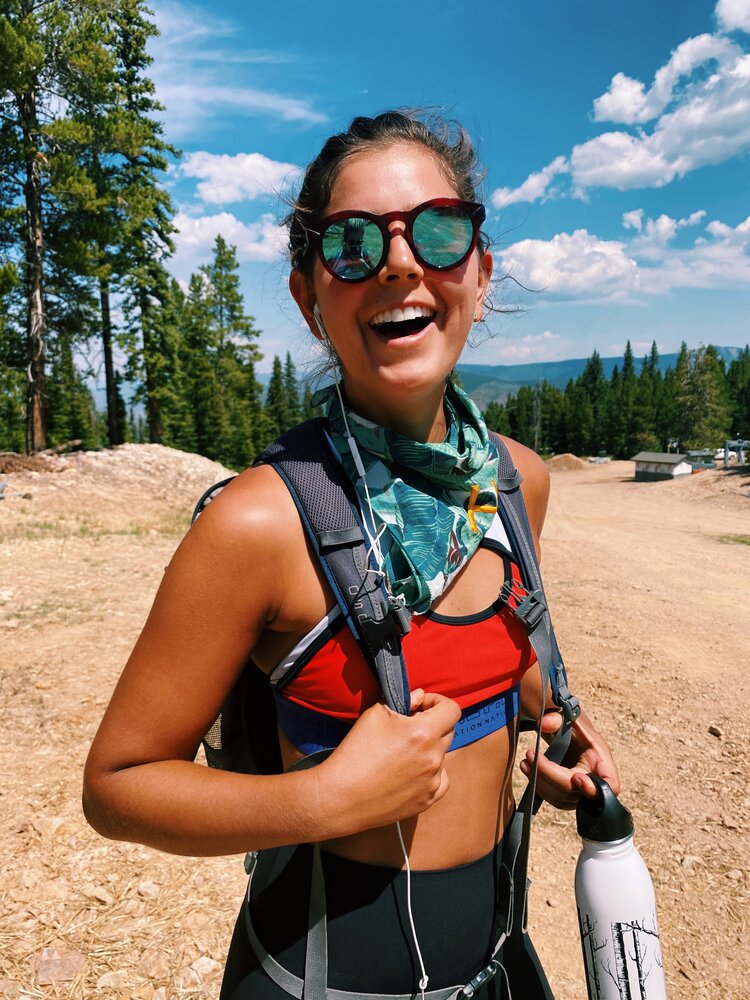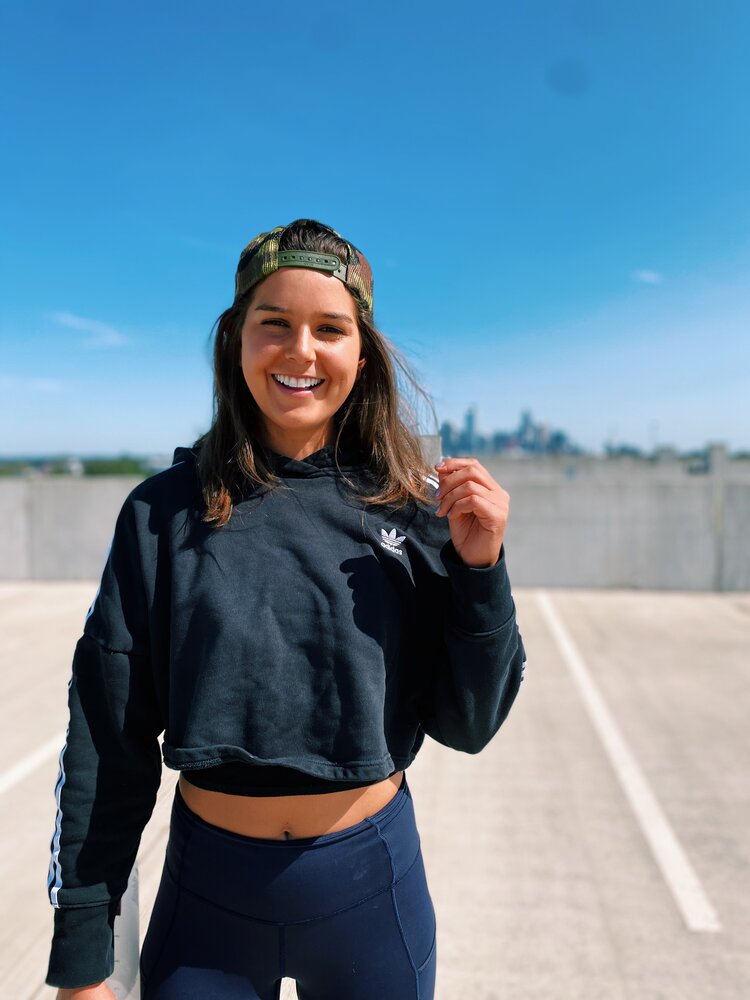 Not only is she our partner, but she's been helping us ideate BOOMROOM since the start so that it's seamless to use for all instructors teaching virtually.
Q: What kind of classes do you teach?
My signature class is a 45 minute cardio/strength based class. Typically, we warm up without weights for 5 minutes, followed by the weighted cardio portion, and then focus on slowing it down and targeting specific muscle groups with heavier weights. The class usually ends with some type of "finisher" and or/ CORE WORK. Classes are usually structured with a set time to work and a set time to rest. For example: Squat for 40 seconds, rest for 15 seconds.

The style is similar to a bootcamp class that focuses on challenging clients' heart rate as well as helping them introduce weight training into their routine.
Q: Why are you excited to partner with BOOMROOM?
Oh man. I have been using Zoom since corona and I feel like it's just always been "whats there" – kinda like how we used cabs before Ubers. It really wasn't until Anna brought it to my attention that there had to be a better way to stream classes than Zoom. I can't wait for BOOMROOM because they are hyper focused on how they can deliver the best experience for the client and the trainer. Virtual fitness is in for a much needed upgrade, and I fully believe in BOOMROOM's ability to make that happen.

There are so many features that I need as a trainer and I know that clients would benefit from ie- demonstrations, interactive features, better audio, and even a more aesthetically pleasing platform!! I can't wait to use it because it truly is shocking that we are all still using Zoom. BOOM is going to be amazing, and I can't wait to use it!!
Q: How has the digital age changed your class experience?
I was 100% against virtual classes before covid and found myself constantly saying things like " you just can't beat in- person or I can't hold myself accountable with a virtual class." Safe to say, my mind has been changed. From a trainer perspective, it's incredible that I have the opportunity to reach so many more clients and still provide an engaging and personable experience through a screen and from a client perspective – it's incredible because you can be anywhere and still be able to stream your favorite workouts with your favorite trainers and with friends from all over the world!
Q: What is your happy place?
Aspen, CO!! My second love other than fitness is being outdoors and in the mountains! I feel the most alive + have my best realizations here. I think everyone has that place that just recharges them and this is mine. It's also where my brand "findyouraltitude" was born, because growing up we always referred to our family vacations as "Altitude Camp." ( aka, some peoples worst nightmare of a vacation and filled with lots of intense hiking, skiing, etc.) lol.
Q: Do you have a mantra?
Oh yes."Attitude is the only difference between an ordeal and an adventure." I fully believe my purpose is to help people live this quote out in a relatable way and it just so happens- fitness is my favorite way to speak through to people! Viewing life and fitness as an adventure keeps everything fun and not too serious- which is exactly how I prefer to live.